Webinar | Jan 25 | Keep Your Kubernetes Cluster Safe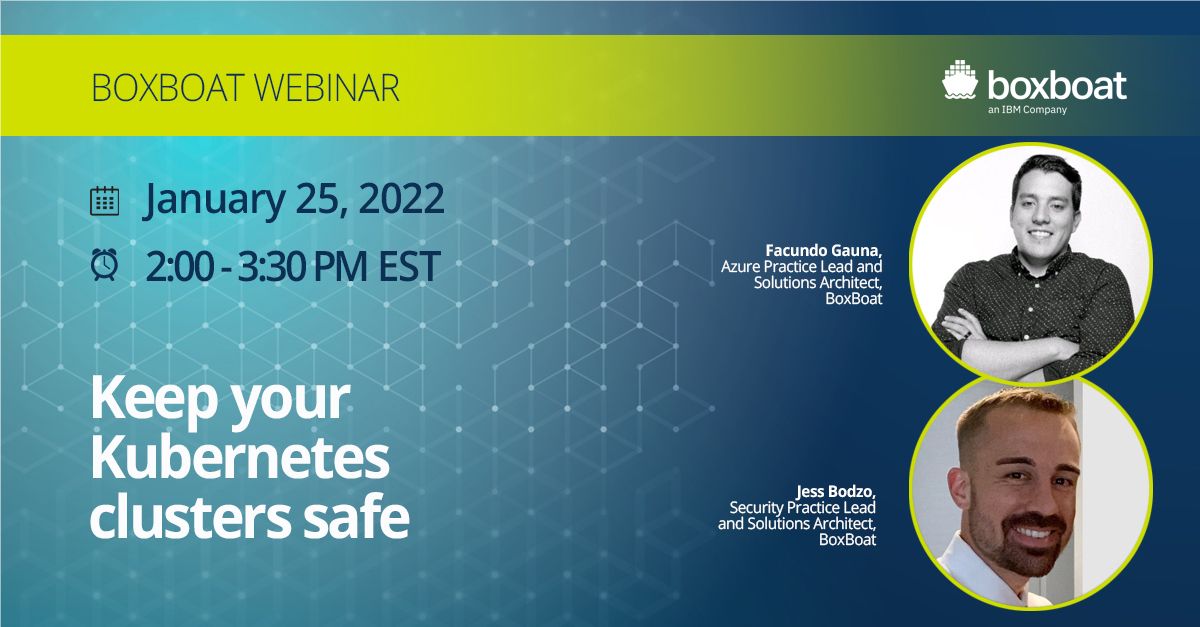 1/25/2022, 3:30 PM Eastern Time - Hosted by BoxBoat
Hopefully, if you're planning to go to Kubernetes, you're thinking about security throughout the entire journey. What if you already adopted Kubernetes? Does security continue to be a topic of discussion?
The good news is that Kubernetes provides a lot of control and flexibility on how you secure your workloads. The bad news is that there is more surface area and, therefore, more attack vectors than typical VM-based workloads.
Learn about gaps you might be missing in your cloud-native workloads. As a bonus, we will also talk about software supply-chain security to help you protect your code from new attack vectors and threats in 2022.